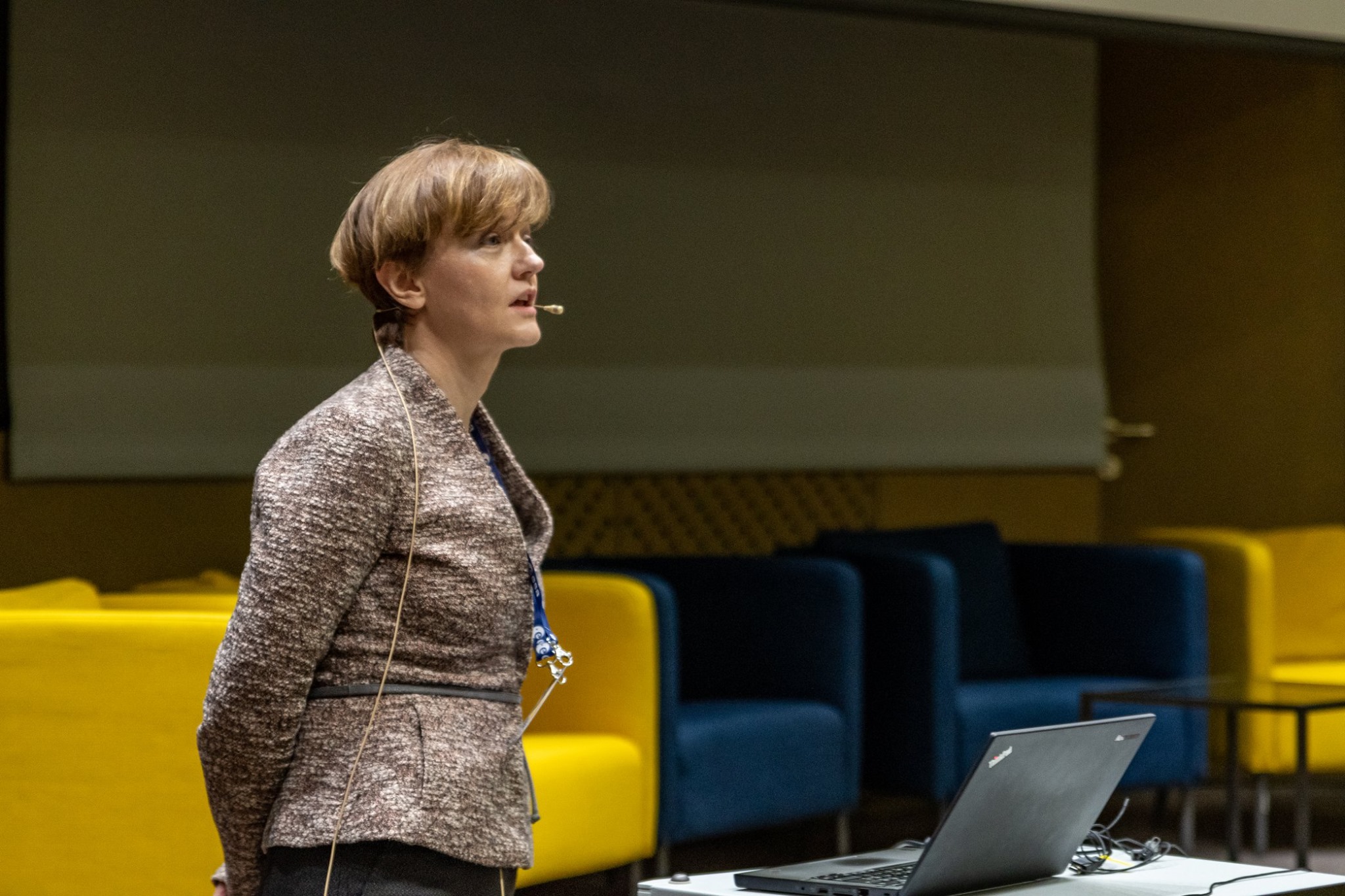 Prof. Ivana Podnar-Žarko held a talk at the European Space Agency workshop at FER
During the Croatian Presidency of the Council of the European Union, a workshop by the European Space Agency (ESA), "Space Technologies for the Green Plan and Digital Economy", was organized on March 5-6, 2020, in Zagreb, at our faculty, the Faculty of Electrical Engineering and Computer Science, University of Zagreb.
The workshop, organized by the European Space Agency in collaboration with the Faculty of Electrical Engineering and Computing, University of Zagreb and the Ministry of Science and Education, was designed to discuss the contribution of the space industry and technology to all key goals of the EU Council Presidency.
Our professor Ivana Podnar-Žarko held a talk titled "Novel IoT Services Using Space Capabilities" showcasing IoT solutions in the context of Smart Cities and Smart Agriculture, which can be enriched by earth observation data and services available from the Copernicus program. The Copernicus program offers today a wide range of available data sets, applications and services which are freely available and go beyond satellite imagery. Pointed out are the Copernicus Atmosphere Monitoring Service and Copernicus Climate Change Service that offer a wide variety of atmospheric and land-related parameters, both in near real-time and as archive data sets. The talk demonstrated an interoperable IoT ecosystem developed by the H2020 symbIoTe consortium which can be used to harmonize and integrate data produced by both IoT infrastructure deployed on the ground and satellite remote sensing tools. The goal is to create next-generation smart solutions and applications for citizens and farms which span across platforms, domains and country boundaries.  
More information about the workshop is available here and here.
Photo credit: Laboratory for Robotics and Intelligent Control Systems Facebook Page