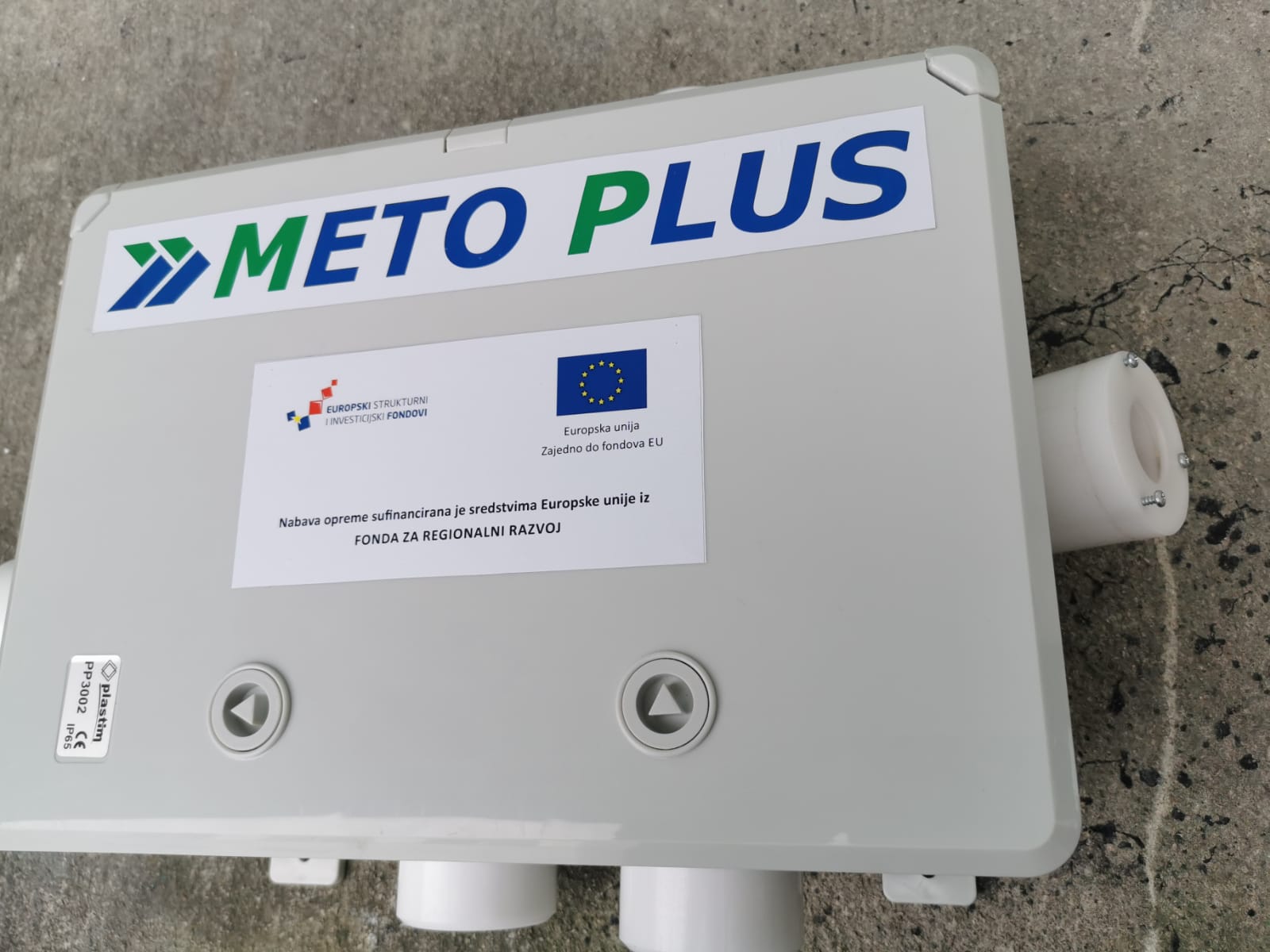 Sensor node for air quality monitoring in urban environments
Members of the IoTLab Assoc.Prof. Marin Vuković and Pavle Skočir, Ph.D. participated in the project Development of a device for air quality monitoring in urban environments – Meto plus. The project was carried out in collaboration with Selmet d.o.o. and co-financed by the European Union from the European Regional Development Fund through the Operational Program Competitiveness and Cohesion 2014-2020 as part of the Innovation Vouchers for SMEs measure.
The solution developed within the project consists of a sensor node packed in a robust weather-resistant housing, database and a web-application for displaying the sensor values. Sensor node connects sensors for monitoring the following physical entities: temperature, humidity, pressure, UV radiation, amount of dust particles and concentrations of CO, CO2, NO2 and SO2 gases. The system allows reading and storing of sensor values and displaying real-time and historical data in web-application.