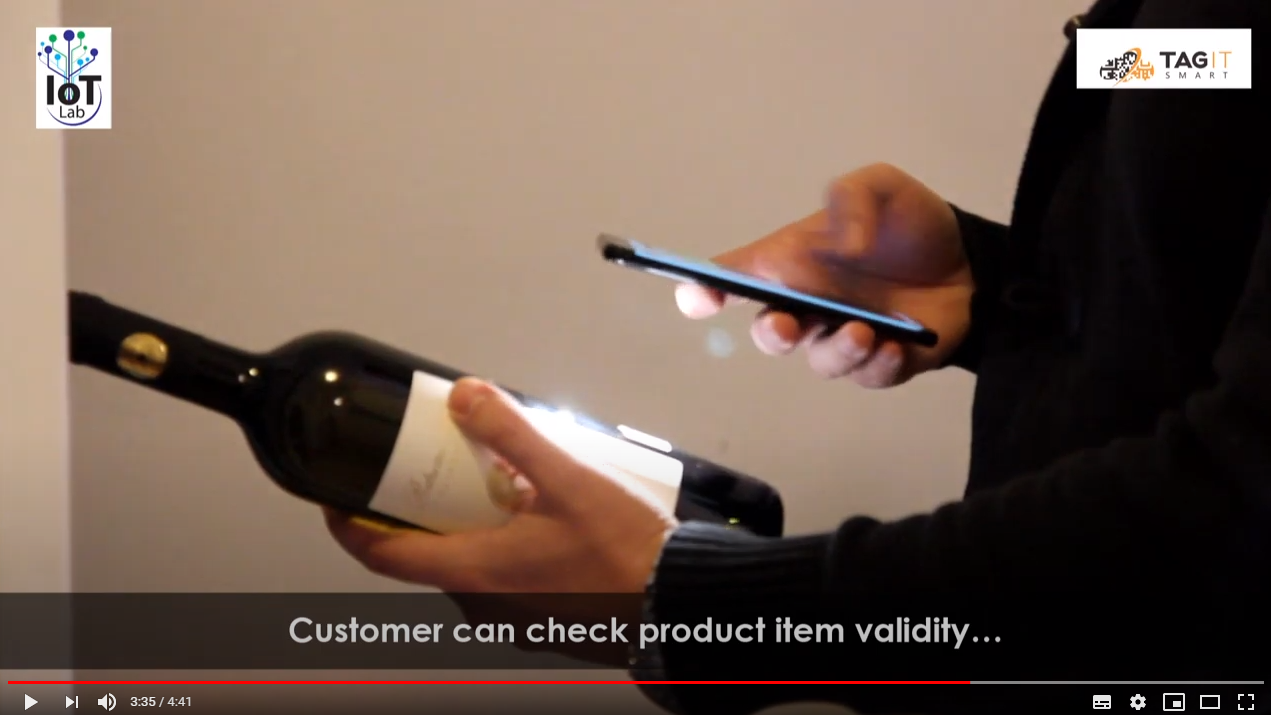 DL-Tags video received the 2019 IEEE Access Best Multimedia Award
Promotional video published to promote our scientific paper DL-Tags: DLT and Smart Tags for Decentralized, Privacy-Preserving, and Verifiable Supply Chain Management, authored by Federico Matteo Benčić, Pavle Skočir and Ivana Podnar Žarko, has received the 2019 IEEE Access Best Multimedia Award for its "originality, innovation and potential benefit to humanity". The video was among 3 award-winning, and was selected from 60 nominated videos presenting papers published in the journal IEEE Access with the aim of bringing scientific results closer to a wider audience.
DL-Tags is a software solution that allows customers to "authenticate" products in the supply chain using the Ethereum blockchain and is among the first implementations of its kind in the world. The award-winning video briefly presents the DL-Tags solution on a selected use case – distribution of a bottle of wine – from producer to customer via an online store. By using a developed mobile application, the customer reads a digital label tagging the product to check the product authenticity and can also follow the path of the product in the supply chain from the manufacturer until final delivery. The developed solution includes a blockchain application for Ethereum, an extension of the Magento platform for web commerce, and the TagItSmart platform.
The presented DL-Tags solution was created as part of the TagItSmart research project funded by the Horizon 2020 program during 2018.