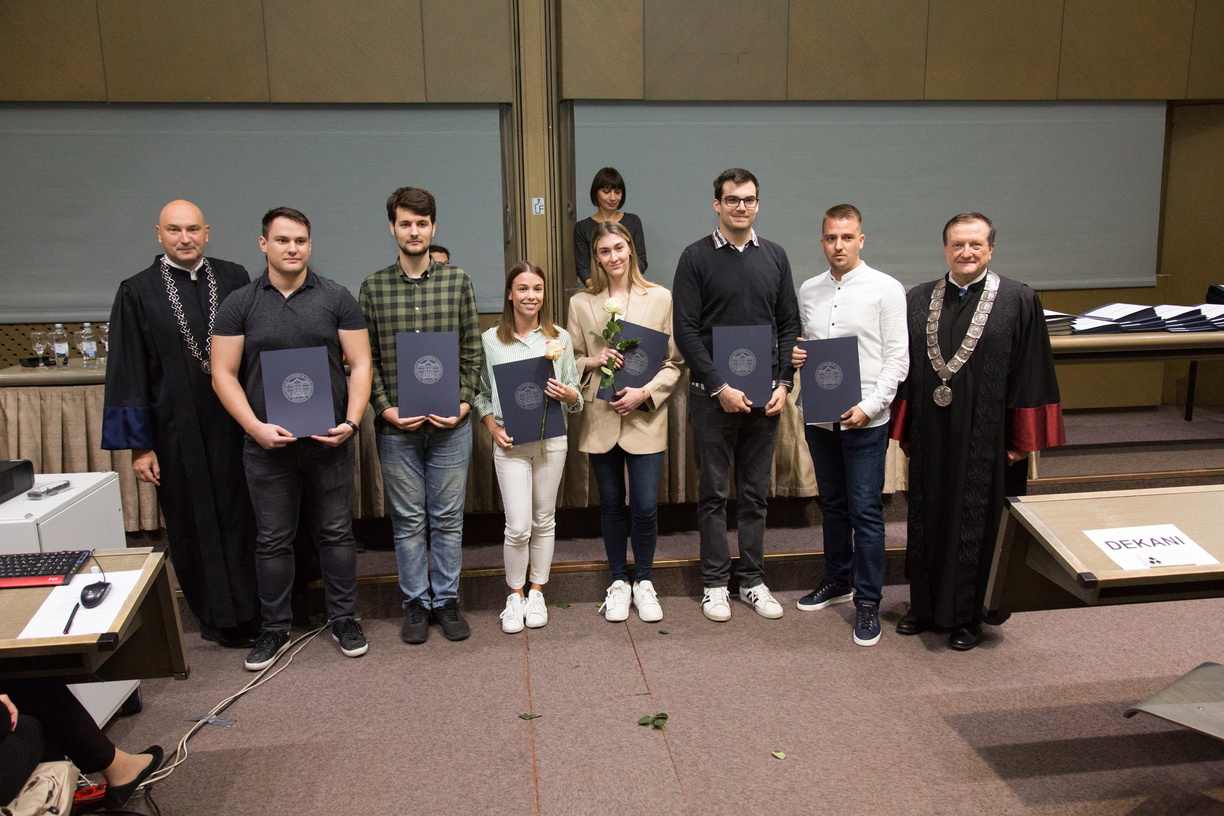 Our students won the Rector's award!
The University of Zagreb has published the list of Rector's Award winners for the academic year 2021/2022. As many as 65 students of FER were awarded the Rector's Award, and the awarding of the Rector's Award was held on Wednesday, September 28, 2022 at FER. Among the awarded students are undergraduate and graduate students who are mentored by the head of the laboratory, prof. Ivana Podnar Žarko. Students Marko Bartaković, Karlo Ježić, Ivan Sarjanović, Josipa Šupa, Petra Završki, Leon Banko, Pero Drobac and Karlo Ivanov were awarded for their project "FERIoT Smart System for Managing Smart Devices in the Vicinity".
Their original solution in the field of Internet of Things for smart spaces includes numerous relevant and current communication and programming technologies. This solution enables any space with built-in sensors and actuators to become part of a smart space controlled by the relevant smart device, and the space is adapted to the user's context. The developed software solution is completely safe and ensures the user's privacy, and is flexible and adaptable in terms of the floor plan and description of the space, as well as the included sensors and actuators. Scalability is another characteristic of this solution, as it can be expanded with new devices and new spaces. It is suitable for setting up on a university campus and developing a smart university campus.
It is a very current research area that will lead to the creation of a new generation of intelligent, innovative human-centered ICT services for smart spaces.
Congratulations to the winners and their mentor!