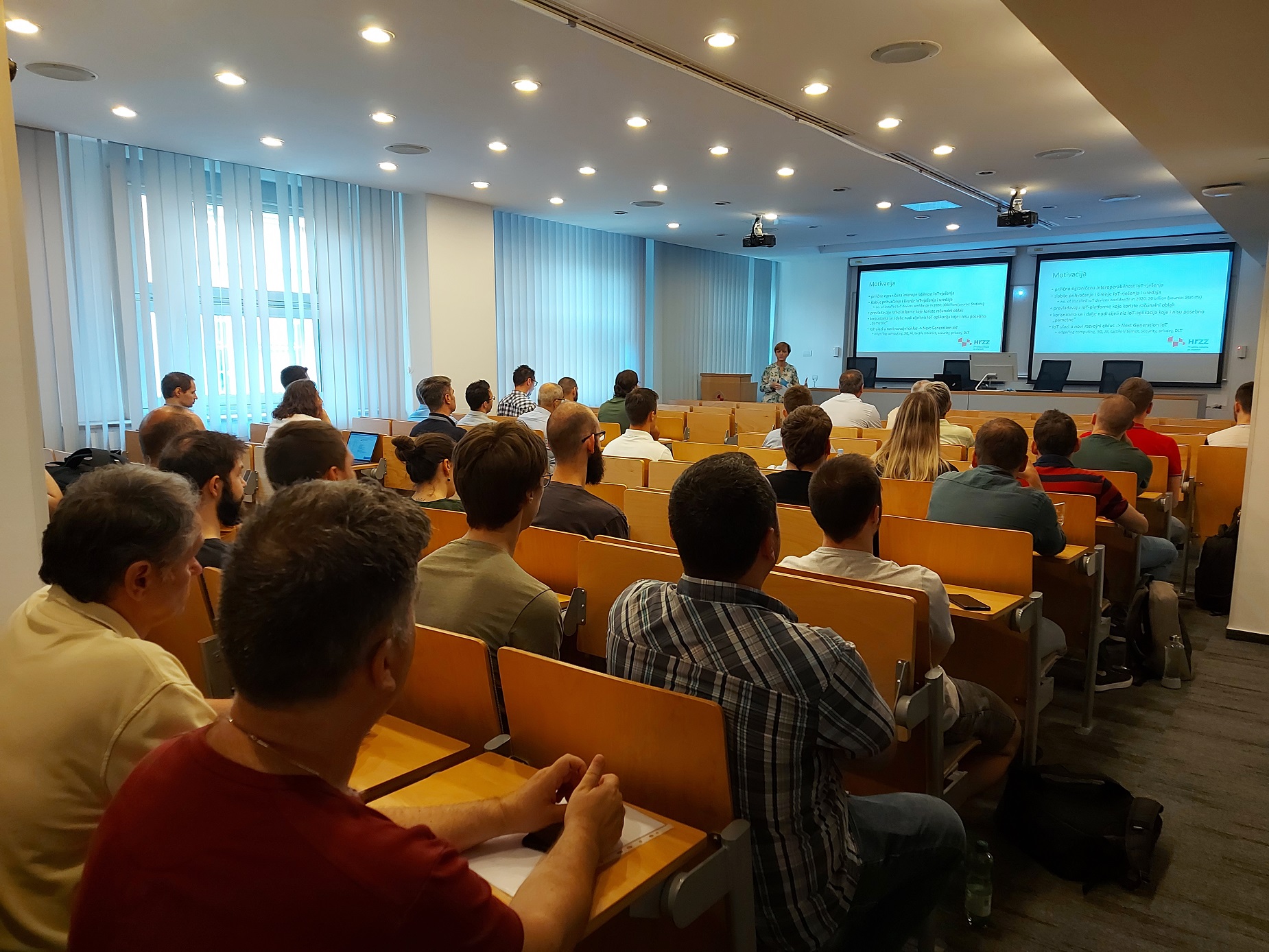 Public presentation of the project IoT4us
On Thursday, June 30, 2022, we organized a public presentation of the IoT4us project, which was attended by numerous guests from the industry, the academic community, and students.
After the introductory words of the project manager, prof. Ivana Podnar Žarko, PhD, members of the research team presented their work and results. Postdoc Petar Krivić, PhD and research assistant Ivan Čilić presented a solution for the application of computing resources at the edge of the network (edge ​​computing) in the field of the Internet of Things. Then research assistant Katarina Mandarić presented the use of intelligent software agents in the Internet of Things Smart Space to set ambient conditions according to the preferences of all present users in the space. Assistant Karlo Slovenec gave a presentation on security, i.e. securing administrative interfaces of IoT devices. The event continued with the presentation of the assistant, Denis Salopek, PhD on fast and energy-efficient packet filtering, and this part of the event was closed by teaching assistant Federico Matteo Benčić with a presentation on adapting networks of distributed ledgers for environments with limited resources.
After the work lunch, the event continued at the Department of Telecommunications, where guests were welcomed by members of the IoTLab laboratory and students who demonstrated selected practical solutions developed within the IoTLab through bachelor and final theses, as well as projects in the Internet of Things course. We thank everyone for their participation!
More photographs from the event are posted on the project website.