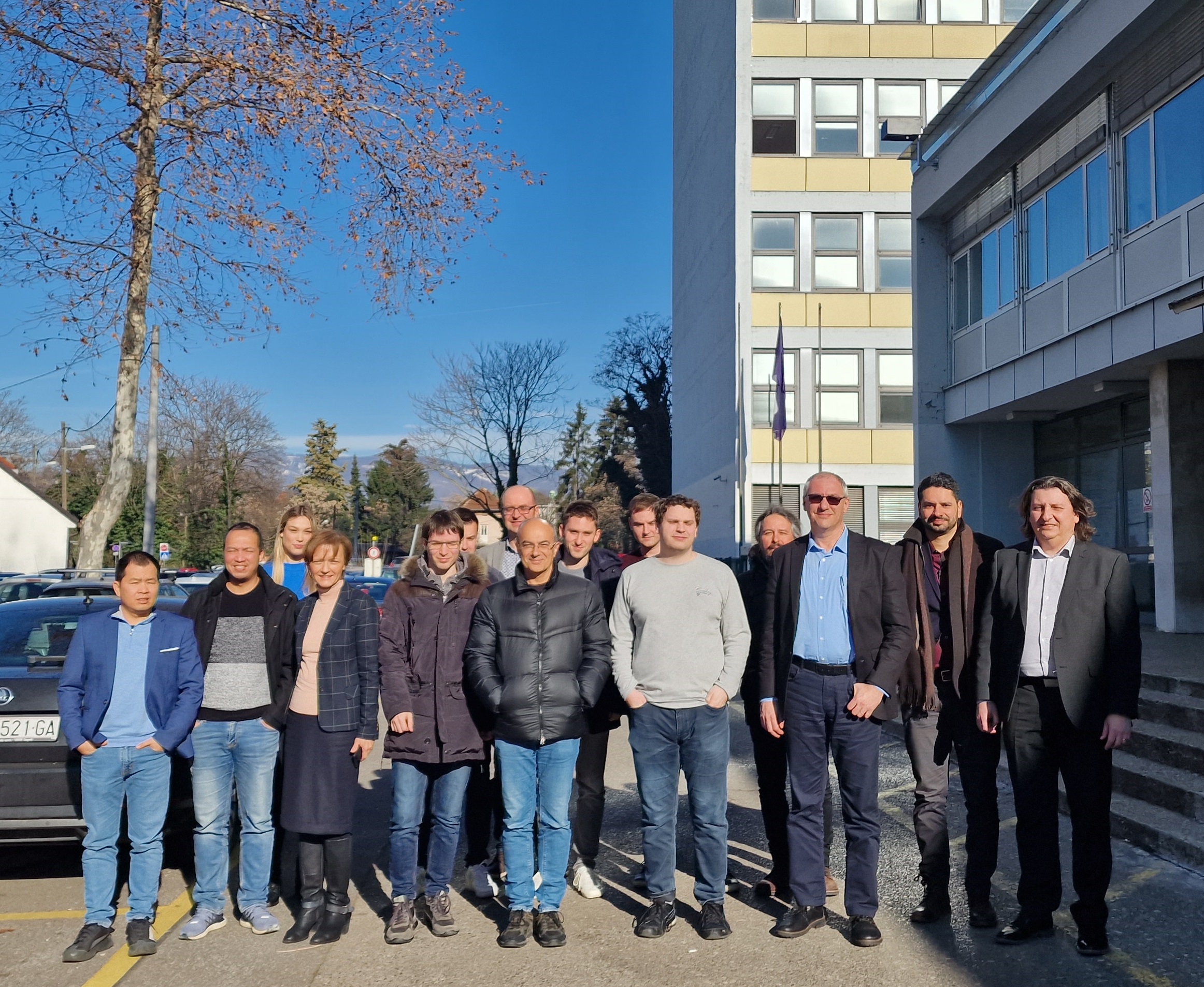 AIoTwin: Kick-off meeting
We launched a new project "AIoTwin: Twinning action for spreading excellence in Artificial Intelligence of Things" on January 1, 2023, funded by the European Union under the Horizon Europe programme. The AIoTwin kick-off meeting took place from January 31st to February 1st 2023 in sunny Zagreb, Croatia, at the Faculty of Electrical Engineering and Computing of the University of Zagreb (UNIZG-FER). 16 participants from all four partner countries took part in the fruitful discussions to launch the project activities by getting acquainted with each other's expertise and technological offerings, and also discussing the details of future collaboration aiming at cutting-edge research in artificial intelligence for the Internet of Things.
AIoTwin is a twinning coordination action for spreading excellence in the field of Artificial Intelligence of Things, providing a unique opportunity for researchers from UNIZG-FER to work closely with leading international researchers to develop new ideas, foster creativity, and increase the impact of all partners involved at the international level. It will help to strategically reduce disparities between Croatia and other EU Member States participating in the Horizon Europe programme.
The project is led by Prof. Ivana Podnar Žarko and UNIZG-FER is the project coordinator. The consortium is composed of researchers from three European universities: University of Zagreb, Vienna University of Technology, Technical University of Berlin, and a research institute: Research Institutes of Sweden (RISE).
For more information visit here.