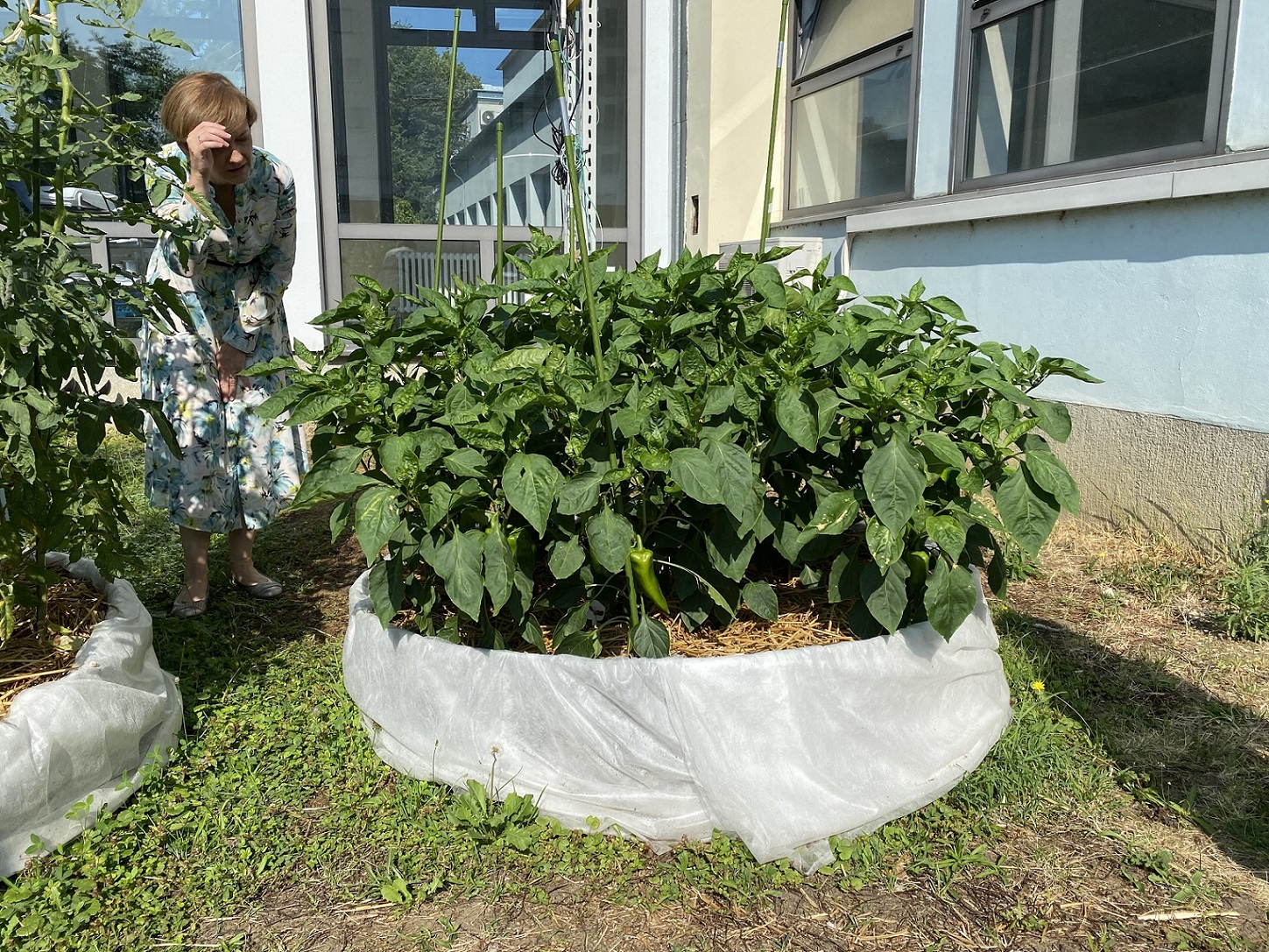 First yield of our urban garden
Less than two months ago, members of the Laboratory set up an urban garden of peppers and tomatoes in the Faculty's yard as part of the IoT-field project, and on Thursday, July 22, the first fruits were harvested. Two kilograms of peppers have been harvested and more are ripening, but we will have to have more patience for the tomatoes.
While harvesting the peppers, they were separated because some were enriched with a substrate by our colleagues from the Faculty of Agriculture, University of Zagreb, and afterwards each pepper was measured (weight, diameter and length) in order to determine the influence of the substrate.