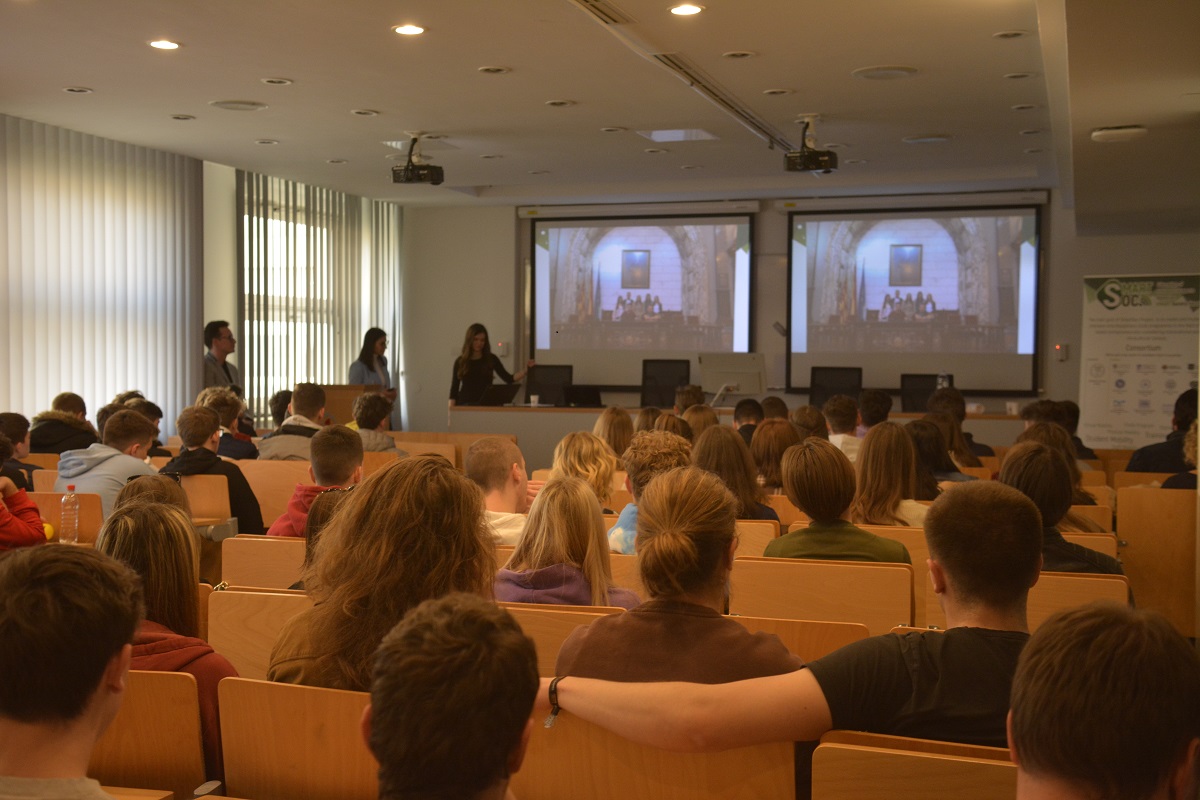 At the public presentation of the SmartSoc project held last week, which was attended by high school students, our research assistant Katarina Mandarić presented the IoT field project, the urban smart garden set up in the FER yard and student projects in our laboratory.
In addition, she gave a lecture "From students to lecturers" with her colleague from our Department of Telecommunications, assistant Ivana Gače. Through the lecture, Ivana Gače and Katarina Mandarić recounted their participation in the TeamSoc21 project as students and the experience of mentoring students from 9 European countries and giving lectures on the SmartSoc project.
The SmartSoc project: Education of Future ICT Experts Based on Smart Society Needs is a continuation of many years of cooperation between partner universities within various ERASMUS projects such as INNOSOC, SUSCOMTEC, ESM and TeamSoc21. The project coordinator is the Faculty of Management and Informatics of the University of Žilina, and FER is a partner with many years of experience in participating in international ERASMUS + projects, in the role of coordinator or partner.
Read more about the project and the event and other presentations held here (in Croatian).