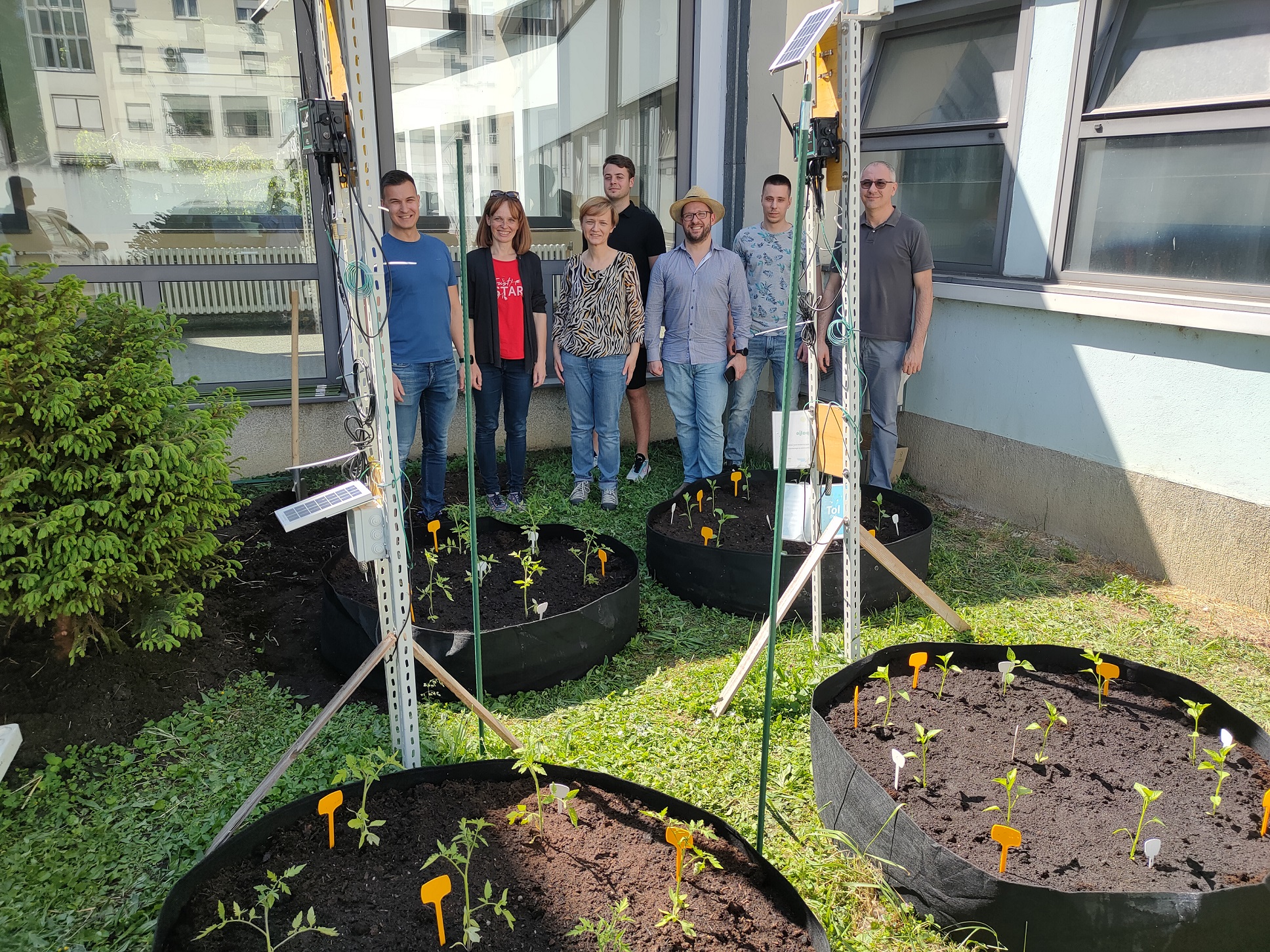 Second season of the urban garden at FER
Considering the great success of the urban garden set up at FER last year, the members of the Laboratory have set up an even bigger urban garden in the yard of FER again this year!
As well as last year, various sensors will monitor the condition of the tomatoes and peppers planted by our colleagues from the Faculty of Agriculture, University of Zagreb. The aim is to determine the influence of the selected substrate (which one part of the seedlings are enriched with) through the collected data from the sensors, plant condition and yield.
The garden was set up as part of the project "IoT-field: Ecosystem of networked devices and services for the Internet of Things with application in agriculture", a three-year interdisciplinary research project in the field of smart agriculture that began in March 2020 so it is in its last year now. It is coordinated by the Faculty of Electrical Engineering and Computing of the University of Zagreb (FER) in cooperation with the Faculty of Electrical Engineering, Computer Science and Information Technology of the Josip Juraj Strossmayer University of Osijek (FERIT) and the Agricultural Institute Osijek (PIO).
Check out how the set up of the garden and sensors took place last year, here.
Watch a video about the urban garden at FER, from September 2021 (in Croatian) here.
Find out more about the project here.